Thickened PVC Collar Anti-Warping Edge Shaper(20 PCS A Package)
MAIN FEATURES
High quality: made of high-quality PVC, glue material, light; portable and hygienic; strong self-adhesion to shirt collar anti-wrinkle, provides great help, does not increase the weight of the collar, and makes the collar naturally stylish .
Solve the collar wrinkle prevention, men and women of all ages. Used for shirts, polo shirts, denim shirts and other clothes, triangular shape, moderate size, in line with the shape of the collar, fit is not exposed, invisible and beautiful.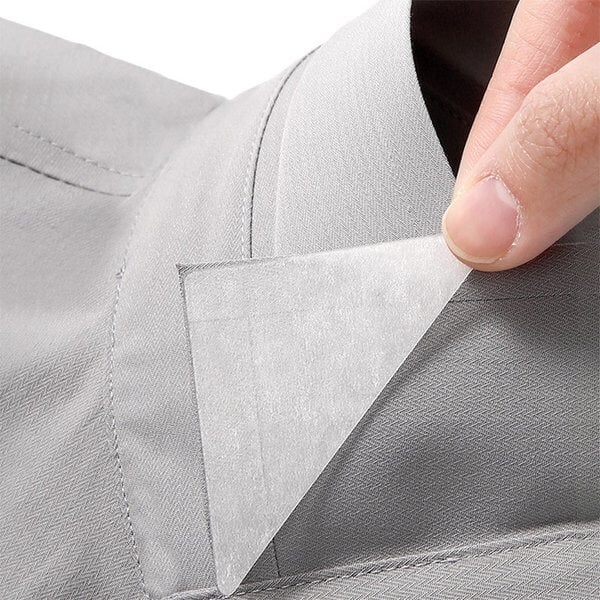 Easy to use: No ironing and no ironing, one tear and one sticker, one sticker to shape, close fit, not easy to fall off, long-lasting stickiness, not easy to leave residual glue after tearing off, firm and durable.
How to use: tear off the dust-free paper, move it while sticking it, and press it firmly.