The Fourth Generation Of HD Privacy Screen Protector
Do you know that the old "new borderless film" is actually a non-full screen film? The edges are not covered!
Talk about protection! Talk about explosion-proof and anti-fall! Our all-inclusive anti-fall and anti-vibration diamond airbag membrane is here ! Stronger, more durable, and super easy to install.

MAIN FEATURES
Hardness upgrade: Resistance to level 10 explosion-proof, explosion-proof increased by 40 times. The airbag rebounds, disintegrates the impact, and reduces the risk of screen burst by 99%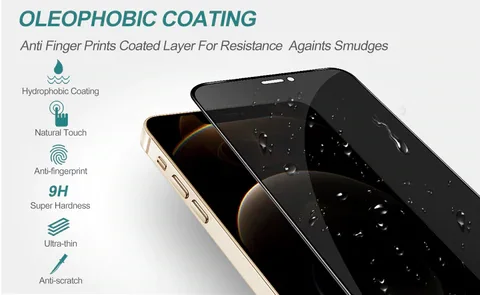 Anti-shock upgrade: Create a record of anti-shock, increase anti-fall 50 times, effectively decompose impact force when falling, reduce shock and anti-shock.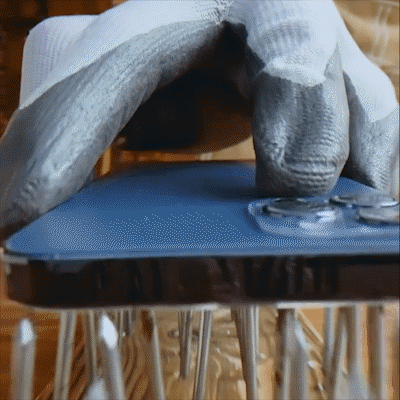 Privacy: TECHO Privacy Screen Protector keeps your personal, private, and sensitive information hidden from strangers. Block views from the left and right side within 28 degrees. The screen is only visible to persons directly in front of the screen.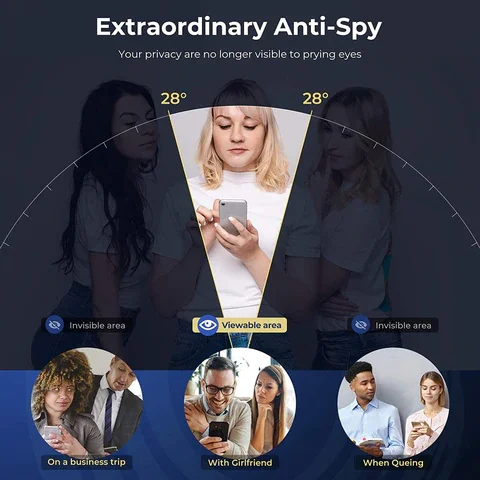 Scratch-resistant upgrade: Strong, wear-resistant, explosion-proof. Tens of thousands of times of friction leave no marks, no fear of daily scratching, the surface is as bright as new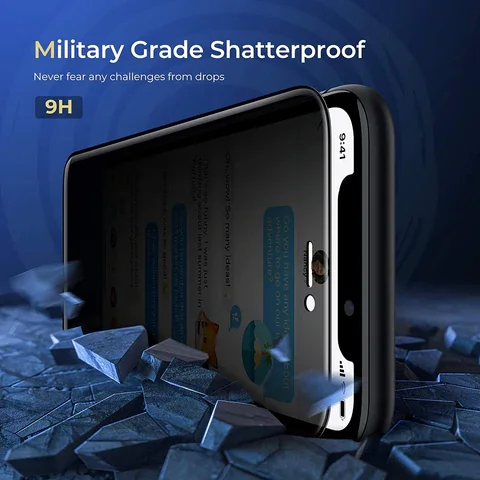 Coverage upgrade: full screen coverage, full screen protection, full upgrade edge will not let go
Visual field upgrade: high-definition, high-transparency, ultra-precision light-transmitting molecules, clearer visual colors, and enhanced screen reality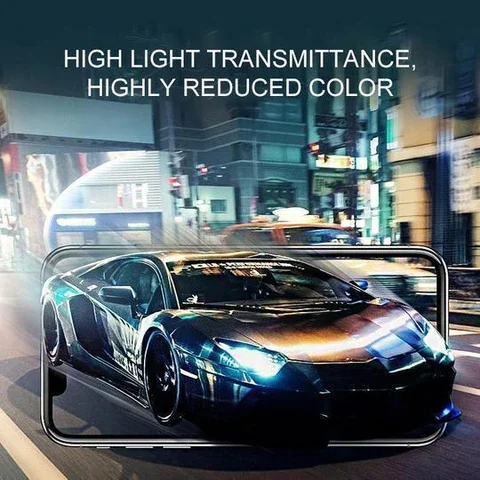 Eye protection upgrade: block harmful blue light, reduce eye fatigue, bless the light wave to protect the eyes, and stay away from harmful blue light
Process upgrade: induction is not blocked, face recognition in seconds, precise opening without damage, rapid face induction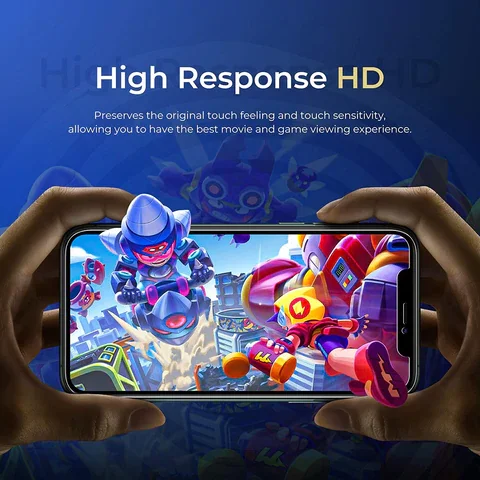 Hand feeling upgrade: gaming grade tempered film, born for the game hand feeling, smoother hand feeling, more sensitive touch, and more accurate click
Adaptation upgrade: both soft and hard phone cases can be used. It is also suitable for versatile mobile phone cases, no bubbles