SHOCK ROULETTE PARTY GAME
This game is perfect for those fun occasions where friends are getting together and need some entertainment. The thrill starts when all the friends insert their finger into a bucket and the light indicator starts moving! 😈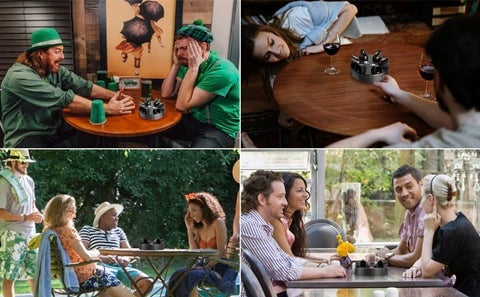 MAKE YOUR GAME NIGHTS FUN AND EXCITING 🤩
With Electric Shock Roulette, you and your friends can have hours of fun and laughs as you determine who's going to be the next victim in a tense atmosphere! A fun party game played with your fingers. Great gift for family & friends.
📖 RULES TO PLAY
Electric Shock Roulette can be played by 1 to 6 people.
Players put their finger in the small bucket, and the indicator light turns randomly. When the buzzing sound stops, one of the players will be hit by the virtual current.
Once electrocuted, you're out of the game. Last player remaining wins the game.