Self-Moving Ball For My Dog & Cat

✨Keep Your Dog/Cat Busy
Perfect for busy dog/cat parents. Keep your pup engaged with 100% smart automatic movements!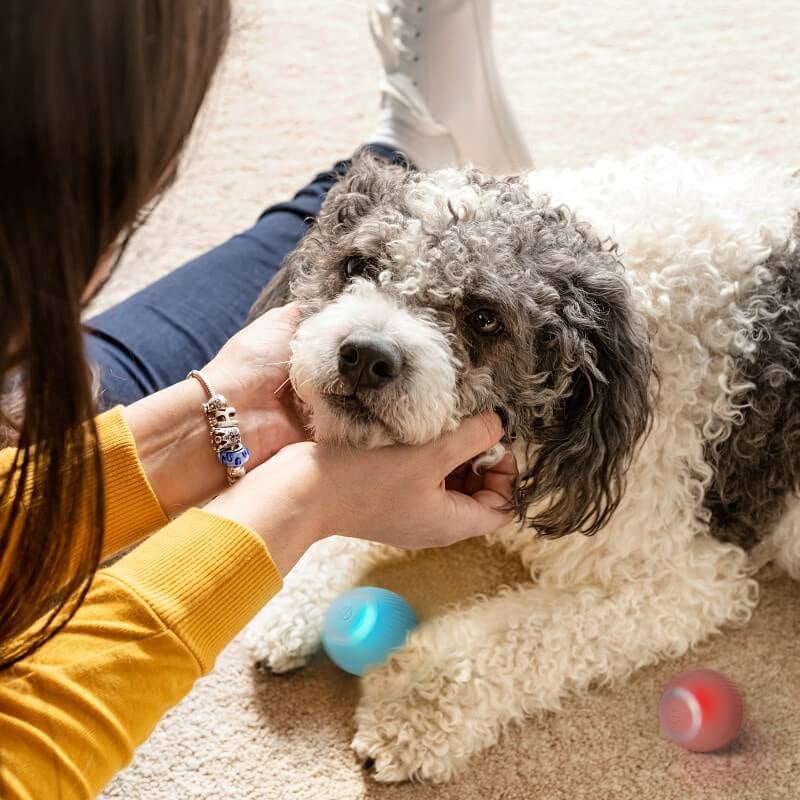 ✨Play-Time Made Easy
Exercise with zero effort. Give your pup the daily interaction they need without leaving the house!
✨Automatic & Rechargeable
Smart AI technology & durable. Features like easy recharging & cleaning. The ultimate doggy/kitty toy.
✨Specification:
Material: ABS/Silicone
Battery capacity: 80mAh
Product weight: 55G
✨How does it works?
✓ Smart Electronic Movement
✓ USB Rechargeable
✓ AI Obstacle Avoidance
✓ Durable & Heavy-Duty
✨SHOW