Seamless Wall Screw
Feature
HEAVY DUTY ADHESIVE HOOKS– self-adhesive, Great for hanging shower and bath accessories, can hold umbrellas, scarves,towels, robes, bags, coats, keys, purses and baseball caps,dog leashes etc.
HEAVY DUTY– Solid, reliable, waterproof and oil-proof, heavy duty can burden high gravity, great bearing up to 5kg.
WIDELY APPLICATION – Can be applied to a variety of smooth walls, such as ceramic tile, wood, glasses, metal surface, etc. Paint wall is not available it might damage your paint.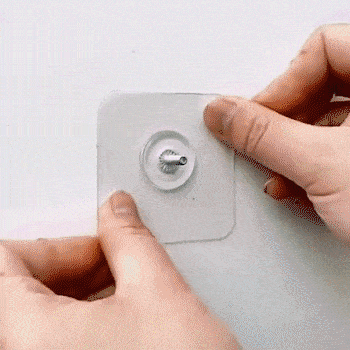 EASY TO INSTALL– just peel off the protective layer in the back and stick it on the desired position (must be smooth surface ,like ceramic tile, metal surface ,glasses, etc.).
CONVENIENT AND COMFORTABIE-Straight type hook design is more flexible and convenient to use for extraction, Organization hanging More types of items. It can also be used as a handle in doors and windows, Stainless steel material has outstanding advantages for hanging clothes and hats, mops, kitchen utensils, etc.