NeckBud Massage Roller
NeckBud is the most satisfying and innovative roller to relieve neck pains, migraines and knots. Massage your neck in different ways and have full control of pressure to target specific pain areas in the body!
NeckBud relieves pain by applying direct pressure and massaging key points on your neck, shoulders and spine. Massage, squeeze, and roll away the tension and tightness in your neck!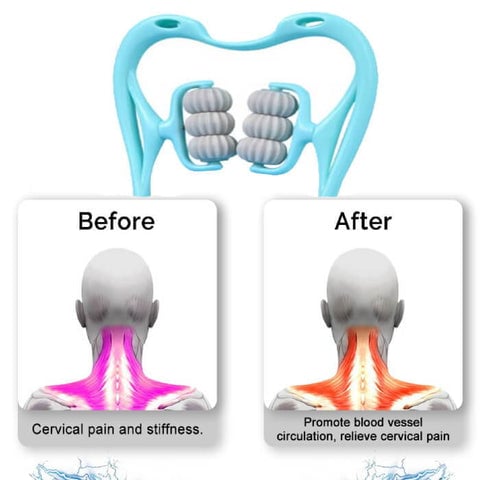 The release of the pressure from NeckBud causes new blood to flow in. This helps alleviate sore and tight muscles and can help to relieve headaches.
Slim and lightweight, you can easily store it in a bag, suitcase, glove box, drawer, etc. NeckBud is built from eco-friendly TPR material which is soft and elastic making massages more comfortable.