Magic Shoes Brush
Specialized For Suede, Nubuck & Napped Finish Cleansing: Easily and effectively take off scuff marks, dirt, debris, dried mud, soil, salt, carbon, oil, dust, residue & perspiration from the surface, sides, seams, welts, crevices & grooves, bring your accessories back to their original texture.
【EFFICIENT】Soft folding crepe rubber can complete the work efficiently. Clean and recommend the fluff on suede to restore the original texture and natural beauty.
Will successfully remove and eliminate the majority of non-greasy dry stains from your suede or nubuck leathers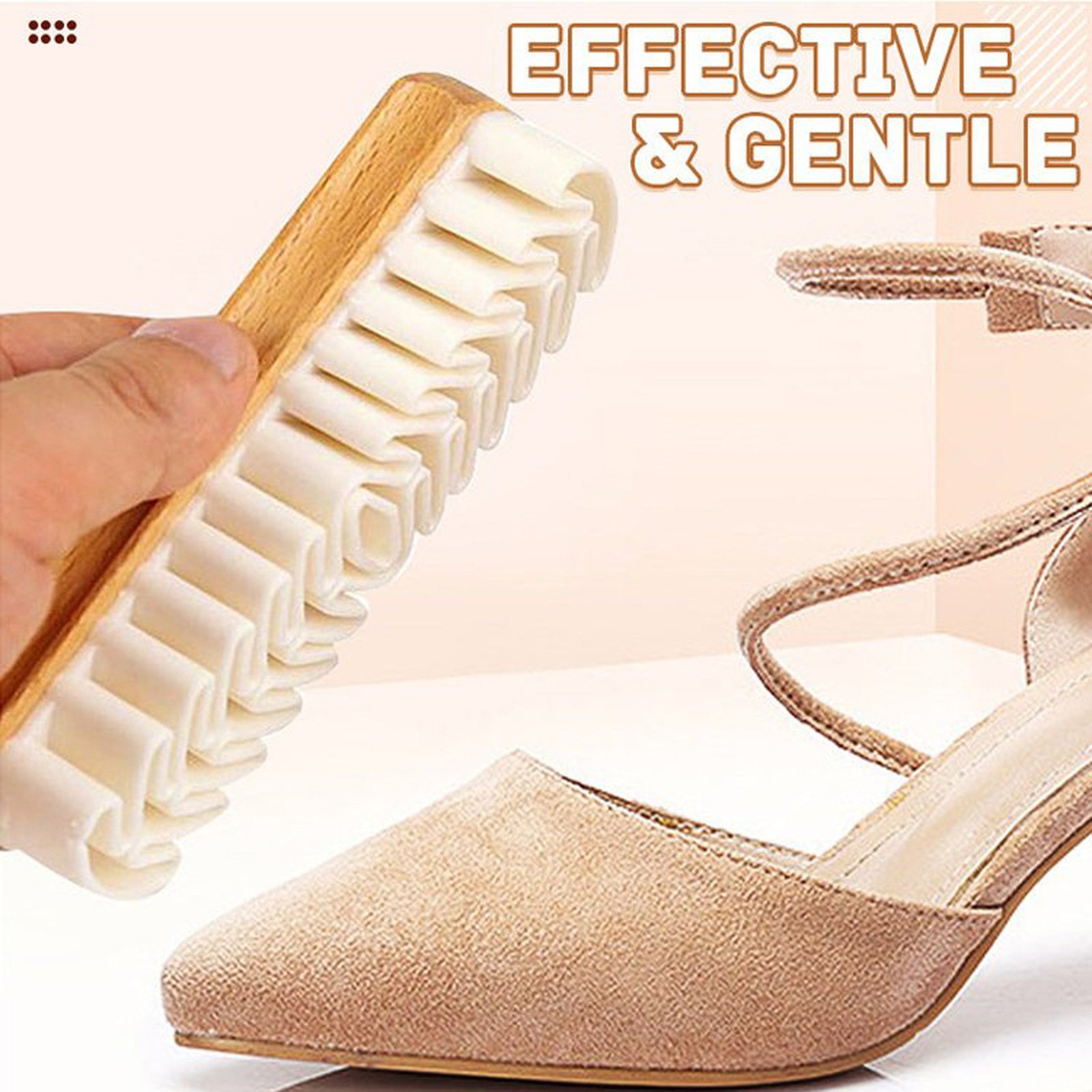 Widely Use: It works perfectly with any cleaning kit such as sprays, erasers, etc. And you can also use it to clean your furniture.
CARE: Rinse with lukewarm water and a mild soap solution, towel blot to remove excess moisture, and air dry at room temperature
Safe and reliable:Suede and nubuck brushes are a mechanical process that does not harm color or leather, and you can control pressure and friction to prevent damage to these delicate raised leather.