4D Natural UltraThin Stroke BrowBrush
Create natural, defined brows with this 4D Natural UltraThin Stroke BrowBrush! Its unique slanted head is great for creating hair-like strokes and drawing individual hairs.
Customers' testimonies about our 4D Natural UltraThin Stroke BrowBrush:
"I have been using the 4D Natural UltraThin Stroke BrowBrush for about two weeks now and I am so impressed with the results. I always had thin eyebrows and could never find a brow pencil that looked realistic, until now. I love how easy it is to use and how real it looks after applying it. It's waterproof too!"—Yvonne Johnson, Dallas, Texas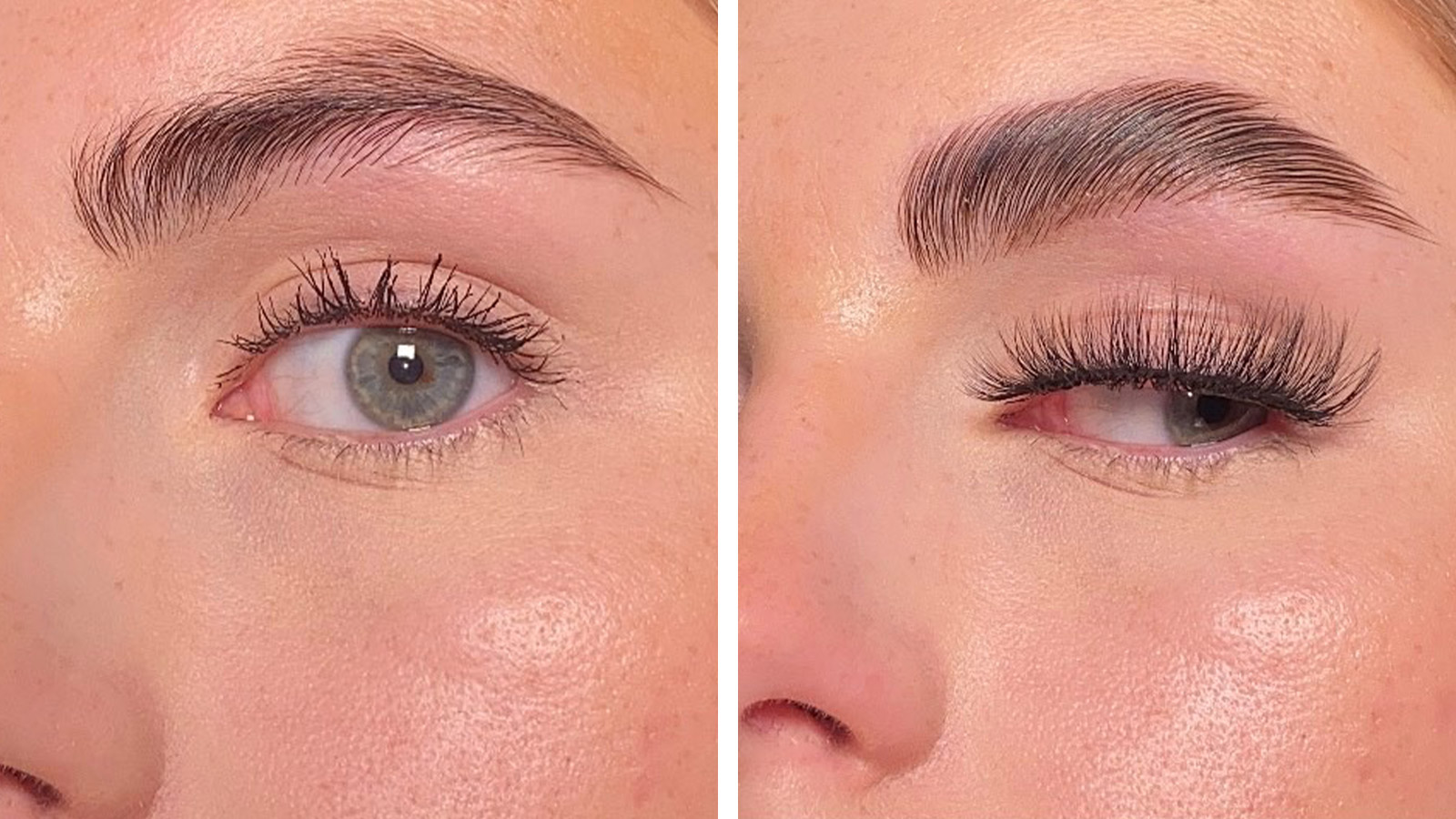 "I've been looking for a new makeup brush to fill in my brows, and I saw this one. It's perfect! It has a weird shape, but it works wonders. It makes my eyebrows look more natural, thicker, and fuller. I totally recommend it if you're looking for an easy way to create volume in your eyebrows!"—Cristina Wilson, Phoenix, Arizona
Our 4D angled brush is packed with fine, fluffy 4D bristles. The secret is in the bristles' shape–they're tapered at the ends and fluffier in the middle. This shape allows you to create natural-looking, hair-like strokes that mimic micro blading. You can achieve the micro-blading look effortlessly in the comfort of your home, without going to any salon!
The brush is easy to use and works well with gel, ink, and pomade products. Simply dip it in the brow gel and use your natural brows as a guide for where to apply it. Gently brush upward until you achieve the desired shape, and you're done! It also works great for filling in sparse hair anywhere on your scalp. Our waterproof, smudge-proof 24-hour brow gel works well with the brush.
Unique features of 4D Natural UltraThin Stroke BrowBrush:
4D Hair Stroke Brow Stamp Brush: This multi-function eyebrow brush can be used for filling, shaping, lining, and applying eye black. The precise brush head can also be used with concealer, and the small angle brush can fill and shape eyebrows.

Ergonomic Handles: The round handle conforms to the ergonomic design, making it comfortable to use and easy to grip. The handle has a texture that feels high-end and sturdy, and its small size makes it easy to carry around wherever you go. The makeup brushes feature corrosion-resistant ferrules that maintain their shine for long-lasting beauty and style.

Oblique Eyebrow Brush: The brush is a bit stiff, which makes it great for drawing on eyeliner and eyebrows. A small angle brush dipped in a small amount of eyebrow powder can shape eyebrows. The brush is also perfect for use with eye black.

Microblading Effect: The specially designed bristles create smooth, feathery strokes that give the appearance of natural brow hair.

Light and Portable: This double-headed eyebrow brush is small and lightweight, so it's easy to fit into your wallet or purse. It's also convenient for travel, business trips, or everyday use.

Precise Filling and Contouring, while Beginner Friendly: Easy to use, it fills in sparse eyebrows and evens out your hairline. It's also great for shaping your brows with a precise line, applying mascara, and cleaning up after you color your brows.

Waterproof and Smudge Proof Perfect Brow: Our brow gel is available in a bundle set with our brow pencil. It's long-lasting and keeps your brows on fleek all day.
HOW TO USE:
Follow the natural hair growth pattern of your eyebrows when shaping them. Use the angled end of the brush to fluff brow hairs slightly upward as desired.

For a 4D, fluffed look, sweep your tail hairs in the direction of your temple or slightly upward and outward.

Wait a few minutes for the gel to dry before you apply mascara, so your lashes will be smudge-proof and waterproof.